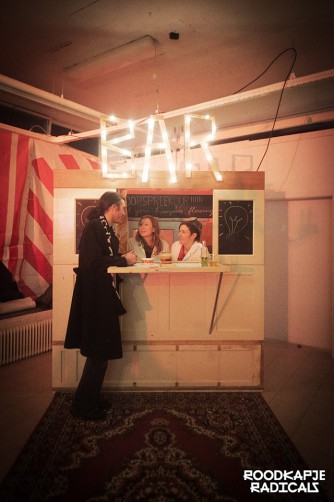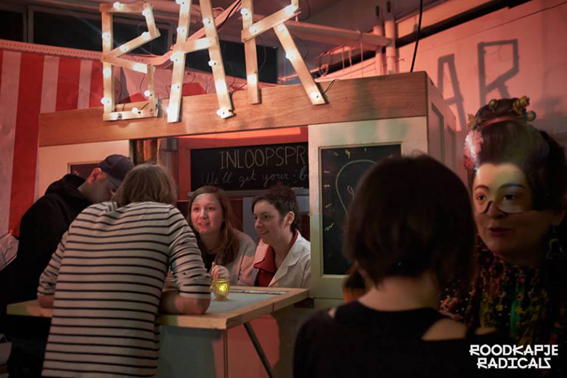 ROODKAPJE JANUARY 2015

DURING PERFORMANCE FESTIVAL WINTERWOLVEN ME AND MY ASSISTANT HAD CONVERSATIONS WITH PEOPLE WHO CAME UP TO THE BAR. AS DOCTORS WE ASKED WHAT WAS ON THEIR MIND AND IF THEY NEEDED ANY HELP DEVELOPING IDEAS.
AFTER THE SESSION WE CLOSED OUR CURTAIN AND
PREPARED A DRINK THAT WOULD FIT THE PERSON.
WEIRD DRINKS SERVED IN GLASS JARS WITH FRUITS OR CRAZY COLOURS. PLACEBO DRINK FOR INSPIRATION!

THIS BAR WAS BUILD WITH THE INTENTION OF BEING A MULTIFUNCTIONAL BAR. IT COULD BE USED FOR A DIFFRENT PURPOSE EVERY TIME. THIS TIME IT WAS USED FOR A PERFOMANCE AT PERFOMANCE FESTIVAL WINTERWOLVEN AT ROODKAPJE ROTTERDAM.



BAR